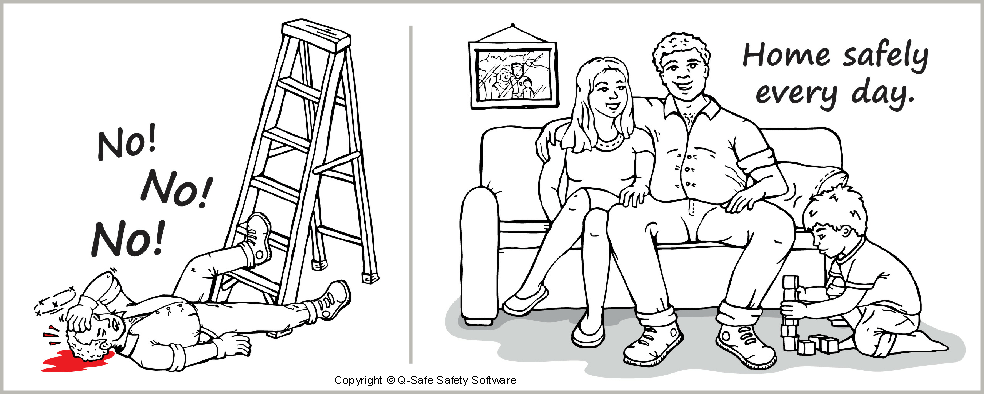 A Method Statement will describe all the activities of your workers on a site.
State who is in charge, how will they be done, what tools are being used, and what risks are involved.
Remember the goal is for all workers to go home every day without injury.
Your method statement becomes the foundation for building a safety file.
We look at the project as a whole, consider the risks, and what are we going to do to minimise or eliminate the risks.
These risks are: created by our activities, by the activities of others, or are general site risks.
The goal is to look at a project from start to finish. Look at the activities, challenges, hazards and solutions. The other documents on the system deal with the detail – and the method statement will refer to those other documents.
A method statement is about planning your actions
Consider:
Activities – yours and your client's
Hazards
Who is control
Access
Protecting people – workers, clients, the public, etc.
Training
Emergency
Hazardous substances
Housekeeping
Loading and offloading
Protecting workers, clients and public property
Consider tools and equipment will be used?
List materials to be used?
Identify steps to be taken to ensure correct quality control?
Q-Safe comes with about 100 different sample method statements for you to use in your project. If ther eis nothing suitable, you can also add your own to suit your needs.
Is your Method Statement site specific?
Please make sure it is, failing which, it will be rejected.
Did you know that you can simply 'copy and paste' from an existing document or a Word document into Q-Safe? ( Right click in the body and select 'paste') and then store your preferred method statements for future use.
A handy list allows you to select your preferred content.
Keep your wording simple and make sure anyone can understand it – especially your workers.